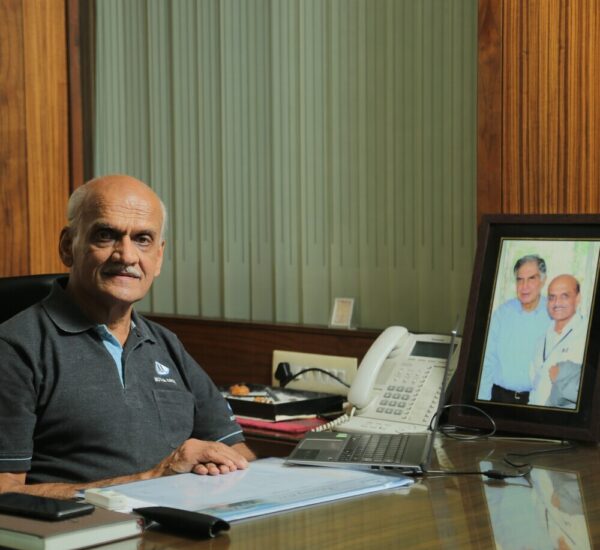 In 1968, when Shri Zankarmal Mutha founded the Chandan, a small Gravity Die Casting Foundry in Satara, little did he know that he was launching the Mutha Group of Foundries. Mr. Ajit Mutha, his son, and current C.M.D. is a trained metallurgical engineer from Pune, joined the company in 1973, and the humble beginnings in Sadar Bazar, Satara, developed into a flourishing business. He turned it into a major supplier of finished cast components and assemblies to OEMs, with an annual production of about 4000 tons.
Mutha Foundries has grown significantly over the years to reach its current size. We now have three foundries, two machine shops, one powder coating plant, two Sand reclamation Plant, and a number of ancillary facilities. And all our facilities hold IATF 16949 and OHSAS certifications. The Mutha Group now holds a global presence in the field of Grey Iron and S.G. Iron Castings for the Automobile, Hermetic, Electrical, and Engineering Industries.
Our foundries are versatile as they can handle a wide range of processes, including Shell Molding, High-Pressure Molding, Jolt Squeeze Green Sand, Aluminum Gravity Die Casting, and Centrifugal Casting, as well as powder coating and precision machining. For all casting operations, we have state-of-the-art manufacturing facilities with cutting-edge machinery. We make 80% of our castings fully finished and ready to use, and 20% in semi-finished or raw form.
Automotive OEMs such as Bajaj Auto, TATA Motors, Hero Motocorp, TVS Motors, Mahindra, TBK India, India Nippon, and Ognibene Power depend on us to manufacture Grey Cast Iron, S.G. Iron, Hi-Si-Mo, and Aluminum castings. Cylinder Blocks – Air and Water Cooled, Cylinder Heads, Manifolds, Brake Drums, Wheel Cylinders, Hydraulic Castings, Vane Pump Housings, Flywheels, and Liners are among the machined castings we offer. Components are also supplied to refrigeration compressor manufacturers such as Tecumseh and Emerson. We supply Hi Si-Mo Manifolds, Pulleys, Brackets, Hubs, and a variety of other machined castings and sub-assemblies to Navistar Inc. in the United States and Brazil, as well as their subsidiaries, JCB in the United Kingdom and the United States, Generac Power Solutions in the United States, and HAMM Ag in Germany.
We are a member of the Automotive Component Manufacturers Association of India (ACMA), the apex body that represents the Indian auto component industry's interests. We regularly participate in ACMA improvement cluster programs and training.
1968
Establishment with Chandan Foundries
1976
Start of Dhanashree Industries
1982
Start of Mutha Engineering Pvt Ltd
1984
Start of Mutha Founders Pvt Ltd
1996
Start of Mutha Spherocast (I) Pvt Ltd
1996
Group Companies accredited with ISO 9002 Certification
2004
Group Companies accredited with TS 16949 Certification
2008
Mutha Engineering accredited with BAL TPM Award
2008
Started Exports to Germany
2011
Start of Mutha Engineering Pvt Ltd - Unit 2(H25)
2021
Exciting News Coming Soon
Customers: To develop strong relations through:
Exceeding customer expectations in QCD performance.

Flawless new product launches (meeting all agreed program milestones).
Employees: To create an organization that promotes excellence by:
Providing avenues for development and growth.

Freedom to experiment. 

Work-life balance.
Suppliers: To foster long term partnerships by:
Delivering on transparent contractual terms.

Ensuring enhancement of their processes and capabilities.
Community: To make a difference in the community:
Through sustained efforts in Education, Health, Environment, and Sports.
Shareholders: To create benchmark value by delivering:
TSR (Total Shareholders Return) in the top quartile of Indian & export industries.
Systems and Management Approach
We strive to maintain a holistic approach to our overall management.
Total productive maintenance (TPM) is the method of using machines, machinery, staff, and supporting processes to preserve and enhance the integrity of output and system quality.
Six Sigma is a set of management tools and techniques aimed at reducing the likelihood of human error. It's a data-driven tool for detecting and removing flaws that employ a statistical methodology.
We are a member of the Automotive Component Manufacturers Association of India (ACMA), the apex body that represents the Indian auto component industry's interests.
VDA 6.3 is a process-based audit standard for assessing and enhancing controls in new product introduction and production processes in manufacturing organizations.
Our long-term competitive strategy includes Kaizen as a key pillar. For our team, we conduct intergroup Kaizen activities. This leads to an overall improvement in PQCDSM (Production, Quality, Cost, Delivery, Safety, and Morale).
Chairman and Managing Director
I am a Chairman of Mutha Foundries. Given my passion for the field, I became a well-known Foundryman in India. I graduated from College of Engineering Pune with a degree in Metallurgical Engineering, and took over my father's small GDC foundry in 1973. And have been successful in expanding it into a major supplier of over 4000 tons of complicated cast components with sophisticated metallurgy to OEMs.
Along with subject knowledge in foundry and machining, sports and fitness are also vital for me. I try to stay in shape at 72 by swimming or working out for an hour and a half every day. I like to split my time between Mutha's strategic initiatives and mentoring teams at various non-profit organizations, particularly in the healthcare sector.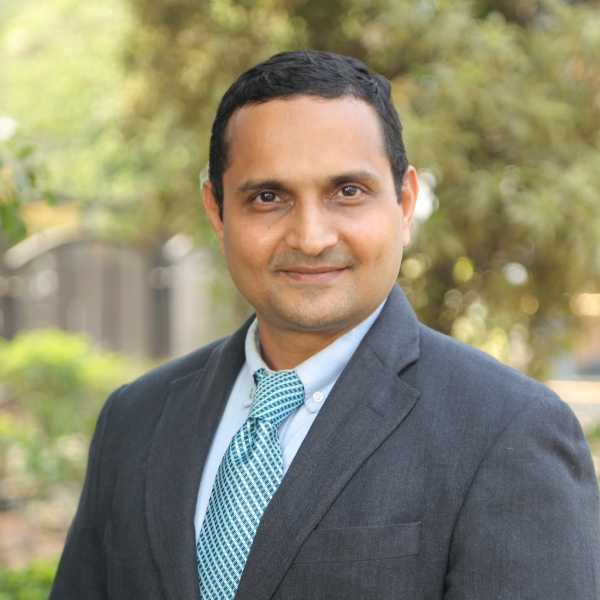 Director
I am a Director at Mutha Foundries. I come from a diverse engineering, technology, and finance background. I have worked in a variety of industries, including manufacturing, software, and investment management, for the past two decades, assisting in the management of teams and the development of systems. I spent my first 15 years in Boston, Massachusetts, while the remaining years were in India.
I hold the Chartered Financial Analyst® designation from the CFA Institute. I have earned a Certificate in Management from Harvard University, where I obtained training in business management and administration. My background in technology stems from the Bachelor of Engineering (Summa cum Laude/ Ranked Third in University of Pune) education. I am an active runner who spends his leisure time talking about economic events with my 19-year-old son, who is a UCLA student, and building projects with my 14-year-old daughter.
Director
I work for Mutha Group of Foundries in Satara, Maharashtra, India as a Director – Partner. We are a group of Iron, SG Iron, and Aluminum Foundries that specialise in Shell Moulding, Green Sand with High-Pressure Lines, Jolt-Squeeze Lines, Gravity Die Casting, and Centrifugal processes, as well as a Machine Shop that assists the foundries in converting castings into ready-to-assemble parts for our customers.
By education, I am an engineer and a management student, and I am really excited to put my lessons into practice in our group. And I simply love to constantly enhancing all of our manufacturing units' operational activities so that we may operate efficiently and profitably!
Apart from work, I like to enjoy a balanced life with my family and friends. I feel that one must be physically and psychologically fit, thus I enjoy sports such as running, swimming, cycling, and, in general, marathons and triathlons, which help me stay in shape!